Now Showing:

Midnight at the Masquerade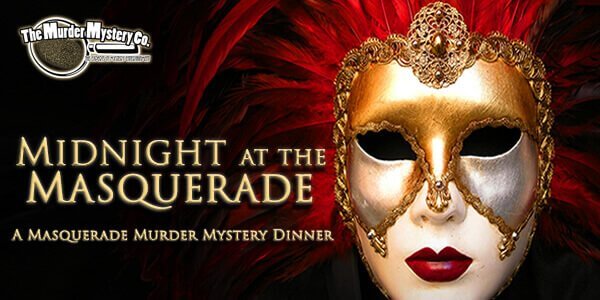 The rustle of silks and feathers under muted conversation was probably the last thing heard by the tragically and unexpectedly deceased at the Billionaires' Club Annual Masquerade Ball. With a mystery under each feathery façade, unmasking the killer may be quite a challenge. It's up to you to determine which partygoer is guilty, bring this crime to justice, and save the party!
Attend the Billionaires' Club Annual Masquerade Ball and help get this soiree back on track by trading clues with your guests, gathering information, and solving the crime before the masked menace gets away! Evening wear, ball gowns, Venetian masks, suits, and tuxes are what to wear to this high class night of masks and murder. Get ready for a glamorous evening of mystery, intrigue, and murder.
Coming Soon:

Til Death Do Us Part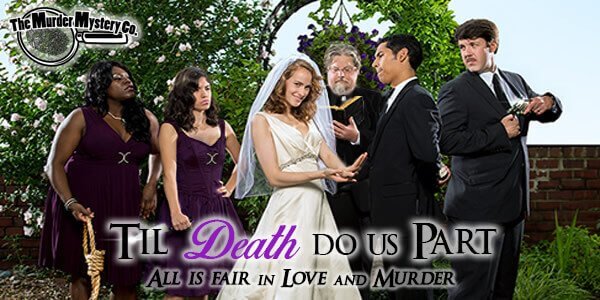 The birds are chirping, the sun is shining, but the wedding bells aren't ringing for this not so happy couple when a member of the wedding party is murdered! With a raging bridezilla and an unenthused groom on the scene, it may be happily never after in this nuptial nightmare. Trade clues with your guests and help the hapless couple figure out whodunit so they can say I do before the wedding hour passes them by!
The bride and groom aren't picky, so you can wear just about whatever you'd like. In fact, we encourage you to wear your own wedding dress or the most ridiculous wedding attire you can come up with. It'll make their special day that much more special so long as they actually get the chance to walk down the aisle!